Apply all steps in thin layers allowing to dry 60 seconds between coats:
Step 2: Apply the Color coat in 1-2 layers
Step 3: Re-apply the Base & Top Coat Sealer.
How can you tell Kapa Nui Nails is THE healthiest choice in Nail Care Products?
Only 3 toxin-free ingredients

with no other hidden chemicals; they are virtually

ODORLESS

. Can other 'Non-Toxic" nail polishes claim the same?
Ingredients: Water, acrylates emulsion, mineral pigments:
(may contain red and/or violet lakes, ultramarine blue, and/or titanium, chromium and iron oxides)
Notes: acrylates emulsion: there are no plastic microbeads or PFA's "Per-and polyfluoroalky substances" learn more
Made in Hawai'i by Medical Professionals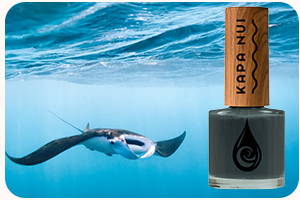 We really do see these when snorkeling off the beaches of the Big Island. The deep, dark shadows of gray often give one a start - until you observe and experience their peaceful nature firsthand. You see the wide spans of their wings as they glide gracefully below, minding their own business, a true wonder to behold. A color that evokes a bit of mystery.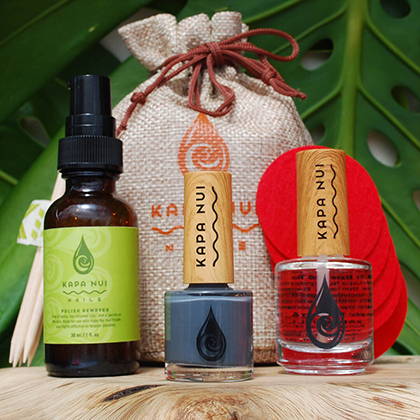 Try our Starter Set and save
Everything you need for a gorgeous nails!
Value Set contains: Manta Ray Polish, Base & Top Coat Sealer, Travel Remover 1oz, Re-usable remover pads, Manicure sticks, Burlap Travel Bag
$43 value for just $39.00
We developed the Kapa Nui Nails System to change the nail care industry to be more cleaner and greener. Our 100% toxin-free nail polishes are the help you grow longer, healthier looking nails and stops the damage from traditional polishes.
A REVOLUTIONARY NAIL CARE SYSTEM
FOR LONG LASTING GORGEOUS NAILS
Apply all steps in thin layers allowing to dry 60 seconds between coats: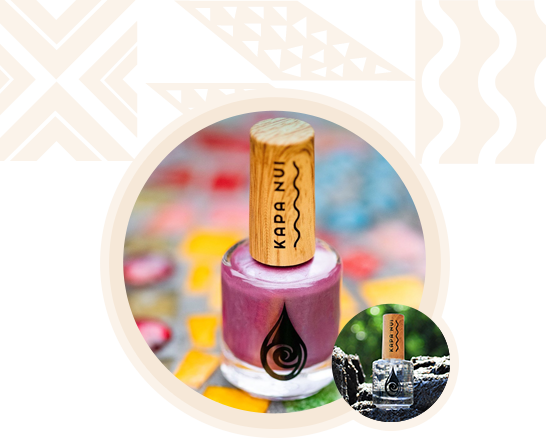 Step 2: Apply Color coat in 1-2 layers. Re apply Base & Top Coat
Finishing Coats Matte or Shine
When applied with Kapa Nui Base & Top Coat Sealer our polishes must be removed with Kapa Nui Remover which will also easily remove lacquers. Acetone will not remove our polish layers.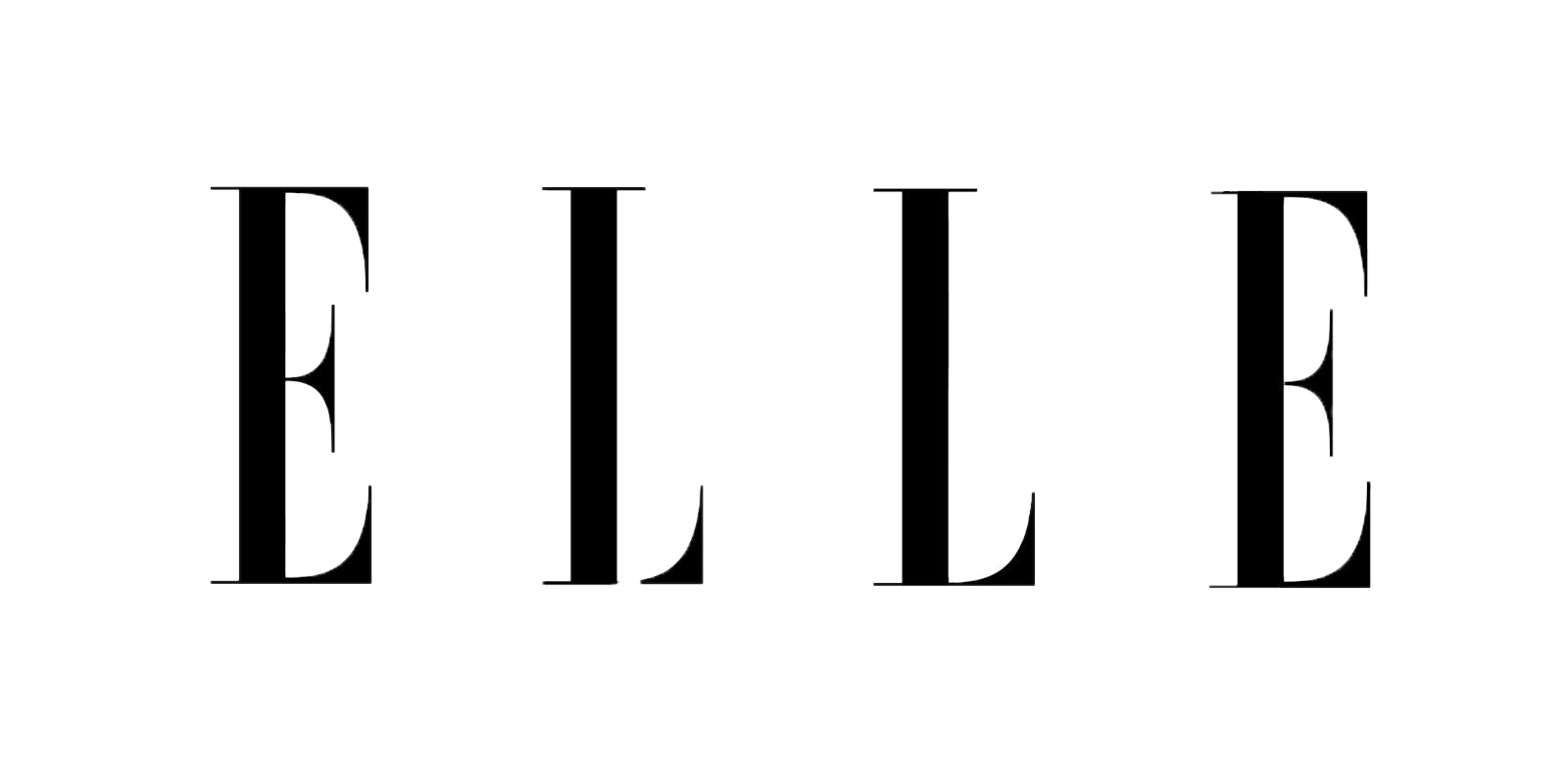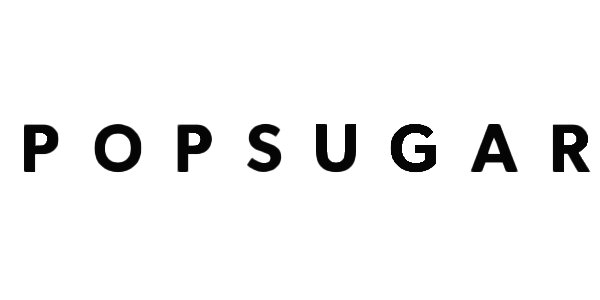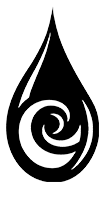 Choose these healthier Alternatives today!
HERE ARE SOME HEALTHY ALTERNATIVES TO GET STARTED
Start integrating healthier choices into your mani and pedi regimen with our non-toxic products designed for ALL nail polish lovers ~ including lacquers. For Natural Nails Only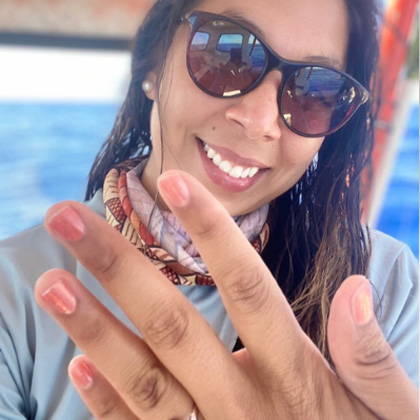 REPAIR DAMAGED NAILS NATURALLY
Many suffer from nail damage due to toxic nail polish, chemical exposure or just from aging. But most dry, brittle, or cracked nails does not have to be permanent. Our Nail Repair & Strengthener is a breakthrough 3-in-1 formula that hydrates, restructures and remineralizes your nails.

If your nails are weak, brittle, dry, unable to grow, chemically damaged, or have naturally occurring ridges, then this is for you!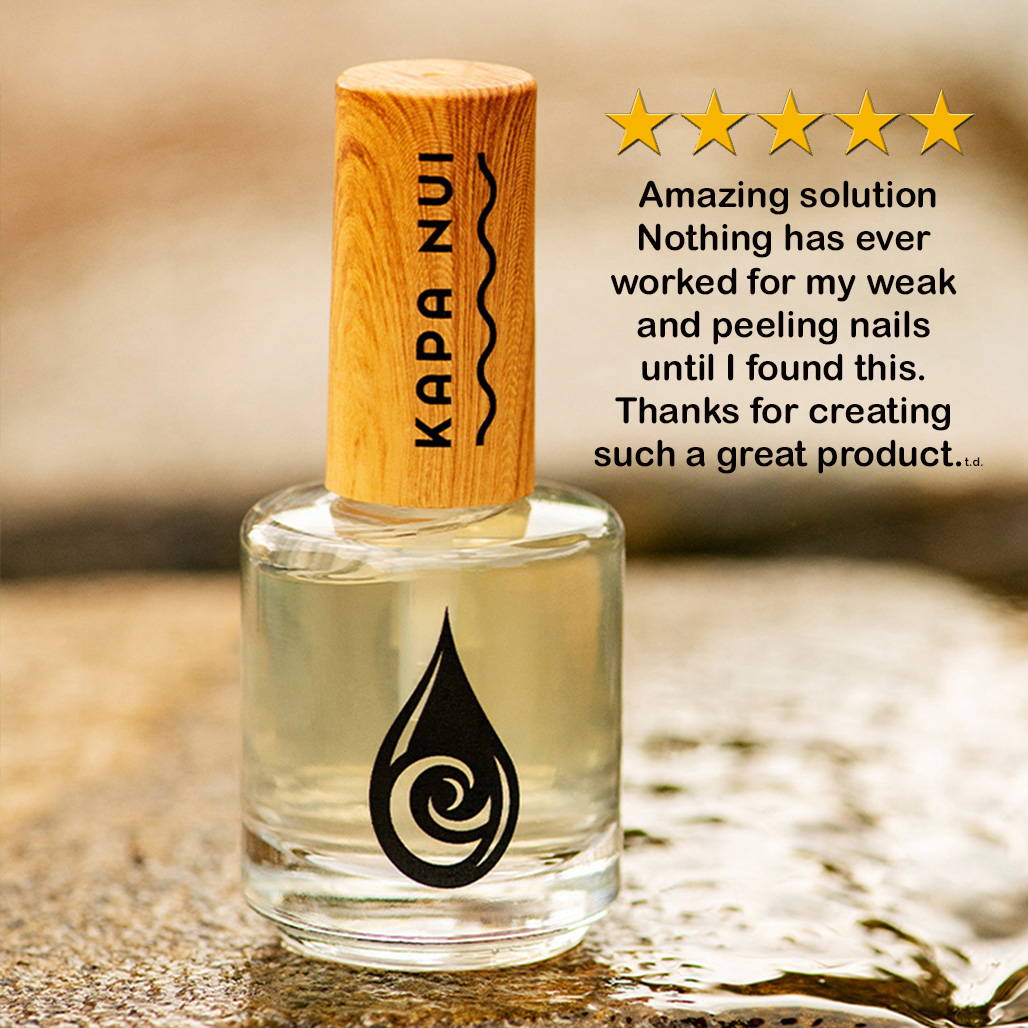 You may also like
Love the color and boy did it last. It goes with so many colors and seasons.
This is a perfect dark gray with a hint of blue
I love this color so much. This color, Kalapana, and Naupaka are my winter favorites this year. I have allergic contact dermatitis, fibromyalgia , Lyme disease, Hashimoto's thyroiditis, mast cell activation syndrome, and other conditions. I can't wear regular nail polish and I have to keep my beauty products as nontoxic as possible. I love that this polish is safer, looks good, and stays on. I applied this color with the shine coat and I got quite a few days wear out of it. It's nice that it doesn't smell and you can apply it before bed. This is a great color if you want to wear something dark but your hands don't look good with black polish. It's such a flattering color—I got a lot of compliments. It's nice on fair skin too. I'm pale, ginger, and have mature skin and a lot of the brighter shades don't work with my skin tone. This one is excellent though.