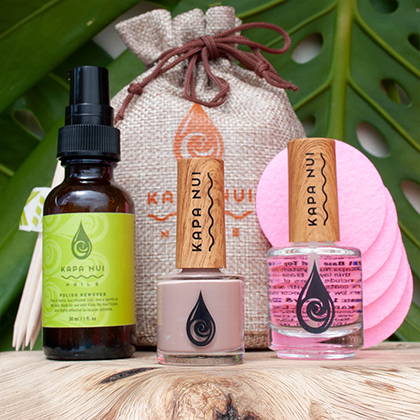 Try our Starter Set and save
Everything you need for gorgeous nails!
Value Set contains: Nudie Polish, Base & Top Coat Sealer, Travel Remover 1oz, Re-usable remover pads, Manicure sticks, Burlap Travel Bag
$39.50 value for $35.00
A REVOLUTIONARY NAIL CARE SYSTEM
FOR LONG LASTING GORGEOUS NAILS
Apply all steps in thin layers allowing to dry 60 seconds between coats: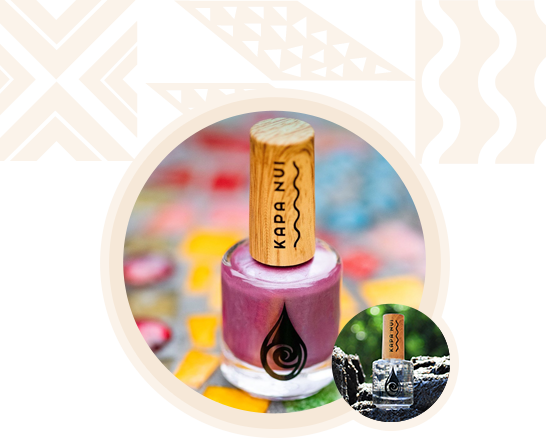 Step 2: Apply Color coat in 1-2 layers. Re apply Base & Top Coat
Finishing Coats Matte or Shine
When applied with Kapa Nui Base & Top Coat Sealer our polishes must be removed with Kapa Nui Remover which will also easily remove lacquers. Acetone will not remove our polish layers.
Water-based and free of all toxic chemicals or odors, our nail polish is an easy and safe way to enhance your nails. They are non-toxic and kid-safe, so you don't have to worry if you're pregnant or have kids who love to paint with mommy. Get the healthiest choice in nail polish products today!