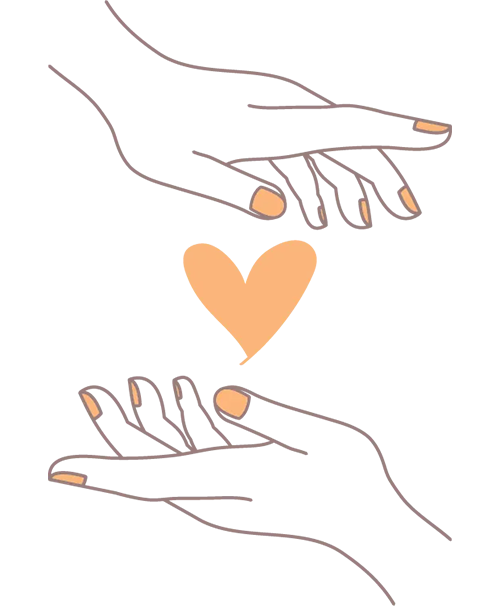 BODY SAFE
Enjoy the feeling of a new manicure without the toxins
PLANET SAFE
A healthy self care routine
for you & the environment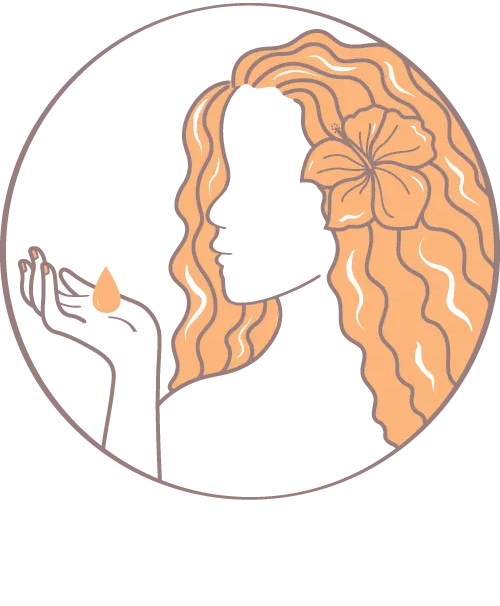 NATURAL BEAUTY
Confidently bring out the best of your natural beauty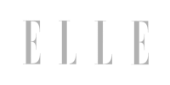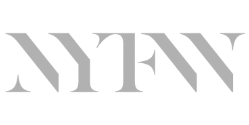 Your Guilt-Free
NailCare Routine
HEALTHIER NAILCARE, TOXIN-FREE
Say goodbye to clearing the room of polish fumes, wondering if your polish is dangerous to you or your family. Say farewell to the nail damage caused by toxic polish, and the hazardous waste caused by lacquer and gel polishes. With our Kapa Nui Nailcare System, you can look great and feel good too…Keeping your nails safe, protected, and simply beautiful.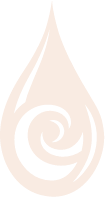 A Revolutionary
New Nailcare System
REVERSE THE DAMAGE OF TOXIC NAIL POLISH
Here's the truth, most polish causes serious damage, leaving your nails dry, brittle, and cracked. You're left needing to cover them up with even more toxic nail polish. It's a vicious cycle. This calls for a new way to do your nails.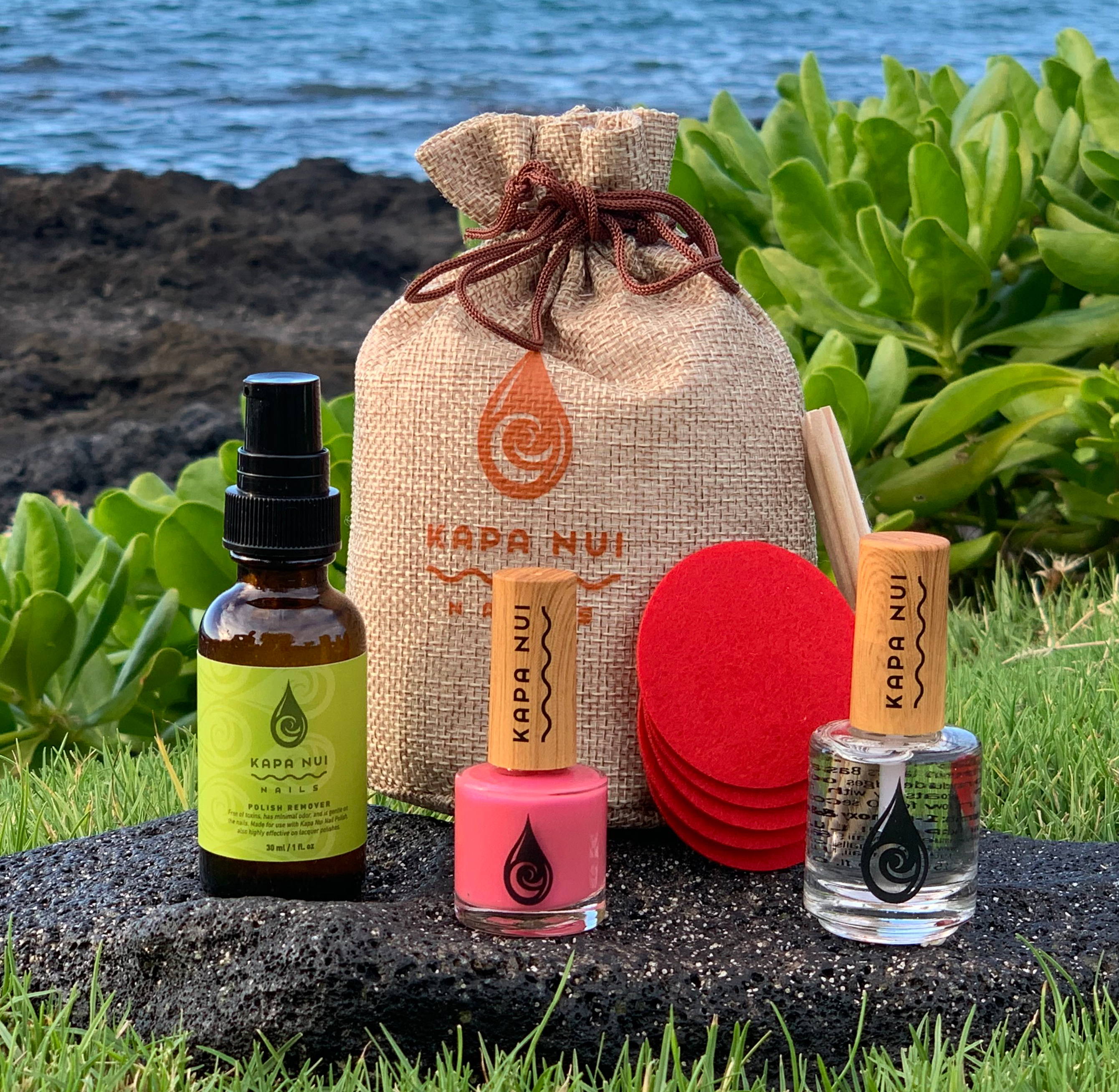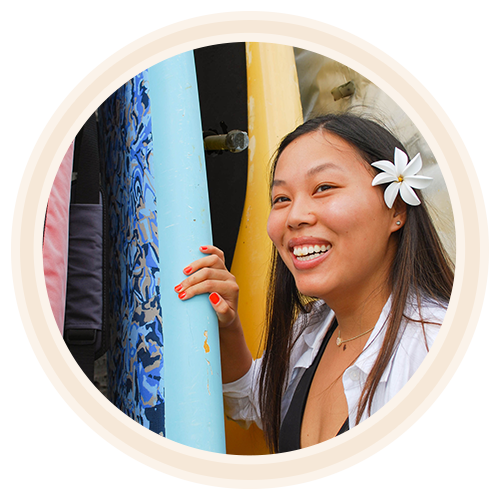 Fully enjoy the self care of a manicure without the fumes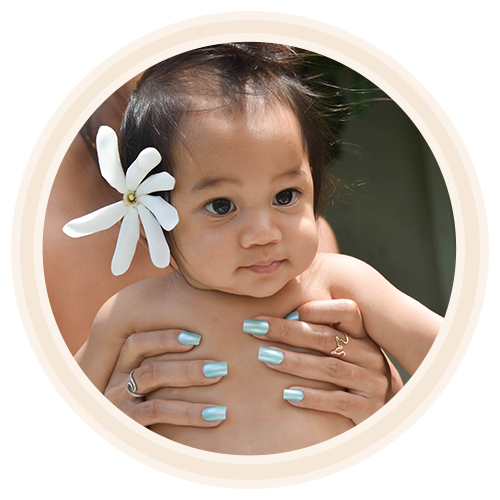 Products that are safe for you, others, and the planet

Feel the freedom from
harsh & toxic products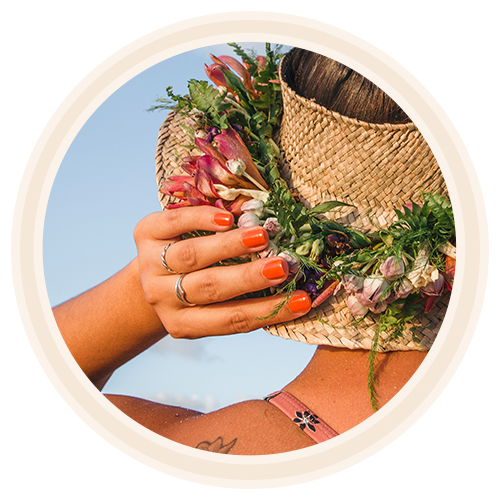 Feel confident with beautiful & naturally healthy nails.

A REVOLUTIONARY NAIL CARE SYSTEM
FOR LONG LASTING GORGEOUS NAILS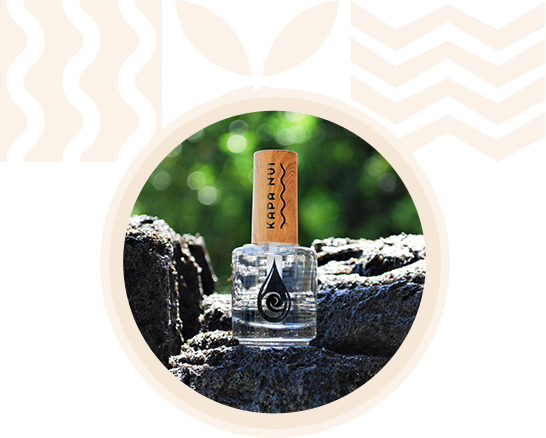 APPLY OUR PATENTED BASE COAT
Clean your nails before applying your base coat. Our Patented Base & Top Coat Sealer is especially formulated to work with our water-based polishes life.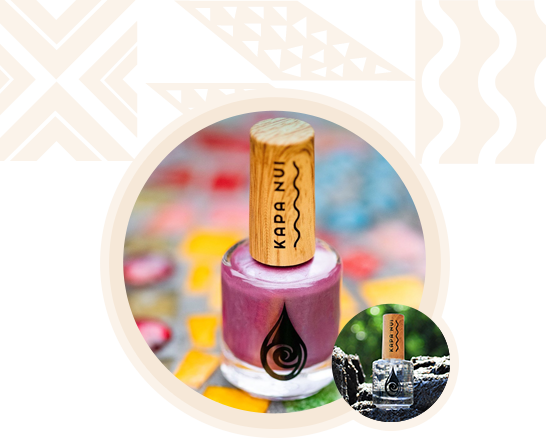 APPLY COLOR + BASE & TOP COAT SEALER
After applying two layers of color, apply the top coat. When used together, Kapa Nui Nail Color and Base & Top Coat delivers long-wearing, chip resistant nails.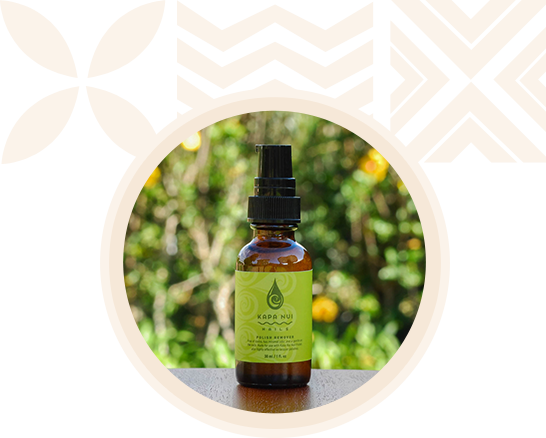 Due to our long-lasting water-based formula our polishes should be removed with our non-toxic Kapa Nui Remover. No mess. No bad odors. Clean nails.

say hello to naturally stunning nails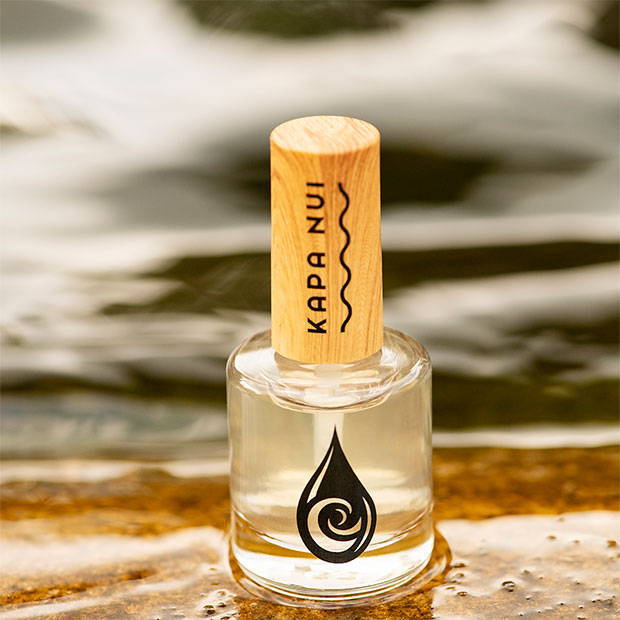 NATURALLY BEAUTIFUL NAILS
Many women suffer from nail damage due to toxic nail polish. But most dry, brittle, or cracked nails doesn't have to be permanent. Our Nail Repair & Strengthener is a breakthrough 3-in-1 formula that hydrates, restructures and remineralizes your nails.

If your nails are weak, brittle, dry, unable to grow, chemically damaged, or have naturally occurring ridges, then this is for you.

WITH COLORS INSPIRED BY HAWAII
+ even more to choose from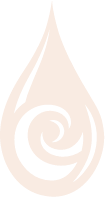 Not Ready to Go Completely
Toxic-Free Just Yet?
HERE ARE SOME HEALTHY ALTERNATIVES TO GET STARTED
Start integrating healthier choices into your mani and pedi regimen with our non-toxic products designed for ALL nail polish lovers ~ including lacquers. For Natural Nails Only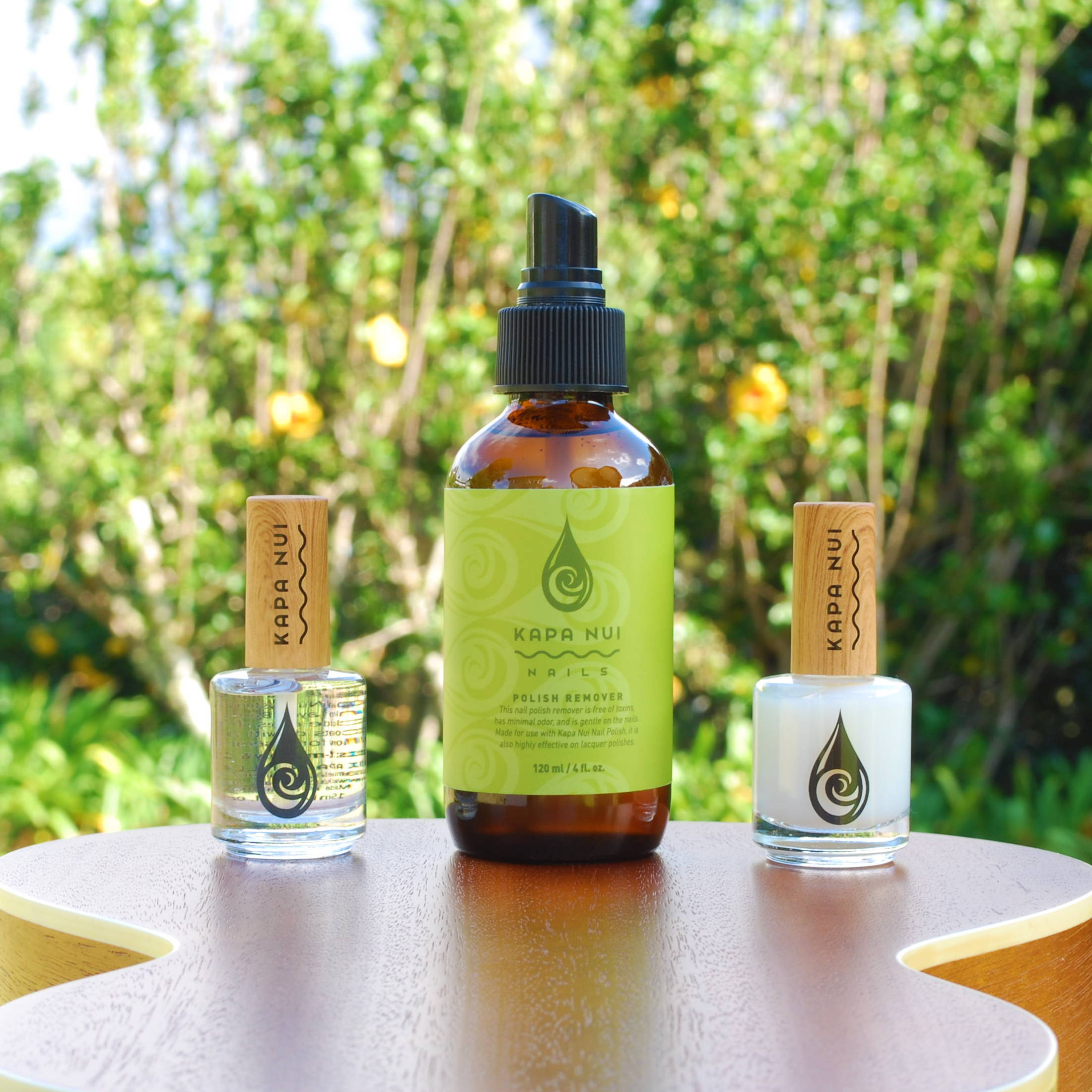 Saying Goodbye
to Toxic Ingredients
At Kapa Nui Nails we know how hard it is to find nail polish that is not damaging to nails or harmful to the environment.

So we created a complete line of true non-toxic nail polish products that are body safe and planet safe.

Now women can enjoy their gorgeous nails without compromise.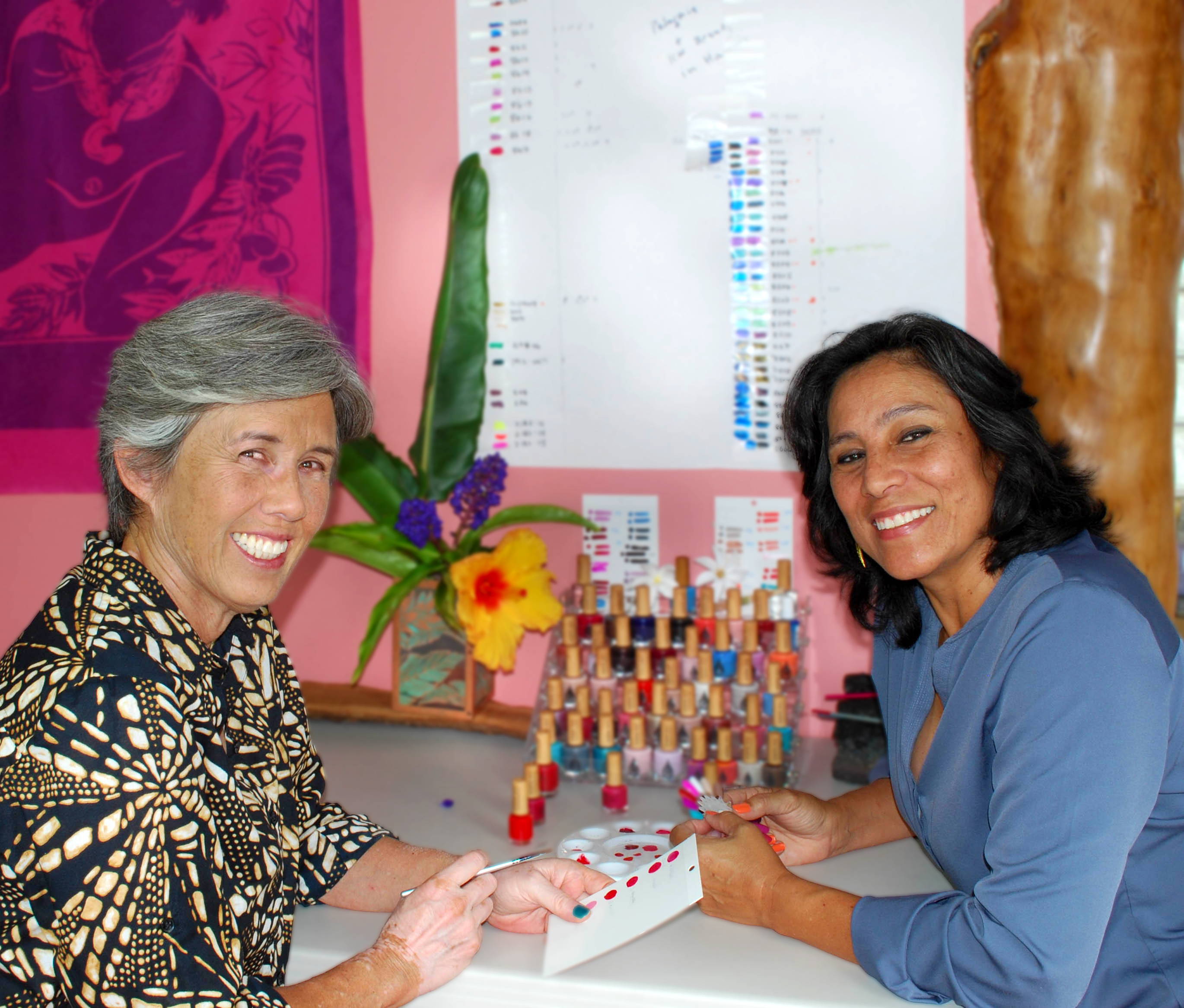 We have helped thousands of women on their
journey to healthier, happier and stunning nails
CHECK OUT SOME OF OUR REVIEWS

"Love my Orchid! I have been looking for the perfect Orchid color and you Nailed…"
PAM, M.

"Stunning! This color is absolutely just stunning. Shimmers like the…"
MARIAN

"Just started using it, but I like it so far. Better than any other repair conditioning…"
NORMA, B.
COLLECTIONS INSPIRED BY HAWAII
FOR MORE STYLING TIPS & TOXIC-FREE LIVING