Collection includes (8) items:
(3) Starter size bottles (9ml) in colors:
Pua Melia - color: color: a soft pink blush (cream)
Hana Aloha - color: a glistening coppery rose (shimmer)
Kona Coffee Ice Cream - color: a beige nude (cream)
Kapa Nui Base & Top Coat (15ml)
Re-usable Remover Pads x5 (colors will vary)
Apply all steps in thin layers allowing to dry approx 60 seconds between coats:
Step 2: Apply the Color coat in 1-2 layers
Step 3: Re-apply the Base & Top Coat Sealer
Polish Color Coats: water, acrylates emulsion, mineral pigments (may contain red and/or violet lakes, ultramarine blue, and/or titanium, chromium and iron oxides)
Base & To Coat: 1-methoxy-2-propanol
Polish Remover: 1,3-dioxolane
Notes: acrylates emulsion: there are no plastic microbead byproducts or PFA's "Per-and polyfluoroalky substances" learn more
PUA MELIA
The blossom of the Plumeria tree. Plumeria is a flower we have all grown up with as being ever present . Leis were given for every occasion of departure, arrival, celebration, gratitude and just for plain old love. The plumeria lei was the standard by which all was communicated, every child and adult could string the flowers from the backyard tree, with their long lei needles. The scent of plumeria was in the very air we breathed as children.
HANA ALOHA
Hana Aloha means the art of love magic. A Hawaiian priest or Kahuna would perform a ceremony using sugarcane as an essential element to gain the desired effect of instilling lust into a desired person or helping a shy person with a love interest. Don't drink this love potion but wear it on your nails knowing it is safe for you and for those you love.
KONA COFFEE ICE CREAM
An almost required activity after a day at the beach is a visit to the local ice cream counter and heading home while licking away. Do you know how it is when you always think you are going to try something new but can't help walking away with the same old favorite. For a coffee lover, Kona Coffee Ice Cream always calls.
Seashells were used by ancient Polynesian cultures for food and body ornaments as well as for communication (blowing the conches shell). They are also symbol of prosperity and were a central part of ancient Hawaiian life.
Many visitors are familiar with the Puka shell necklace. These shells are common to find in Hawai'i and are recognized by the puke, or hole, in the center of the shell. These shells are ideal for necklaces, bracelets and other jewelry
The rarest of the Hawaiian seashells is the kahelelani shell. It is the smallest and most difficult to collect and sew. They come in an amazing array of colors and those from Niihau and Kauai are highly prized. Hawai'I legislation has even passed a law protecting the integrity of these seashells that are specifically from the shores of Niihau. Read more here.
A REVOLUTIONARY NAIL CARE SYSTEM
FOR LONG LASTING GORGEOUS NAILS
Apply all steps in thin layers allowing to dry 60 seconds between coats: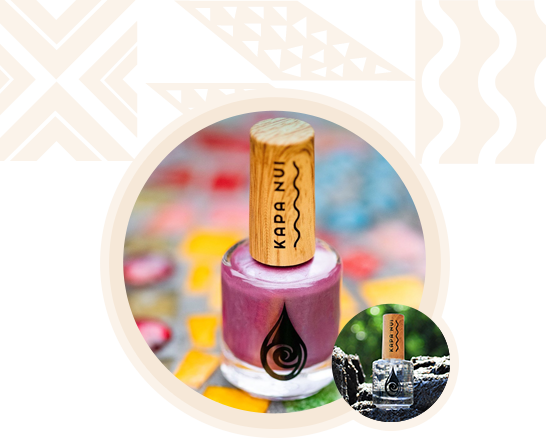 Step 2: Apply Color coat in 1-2 layers. Re apply Base & Top Coat
Finishing Coats Matte or Shine
When applied with Kapa Nui Base & Top Coat Sealer our polishes must be removed with Kapa Nui Remover which will also easily remove lacquers. Acetone will not remove our polish layers.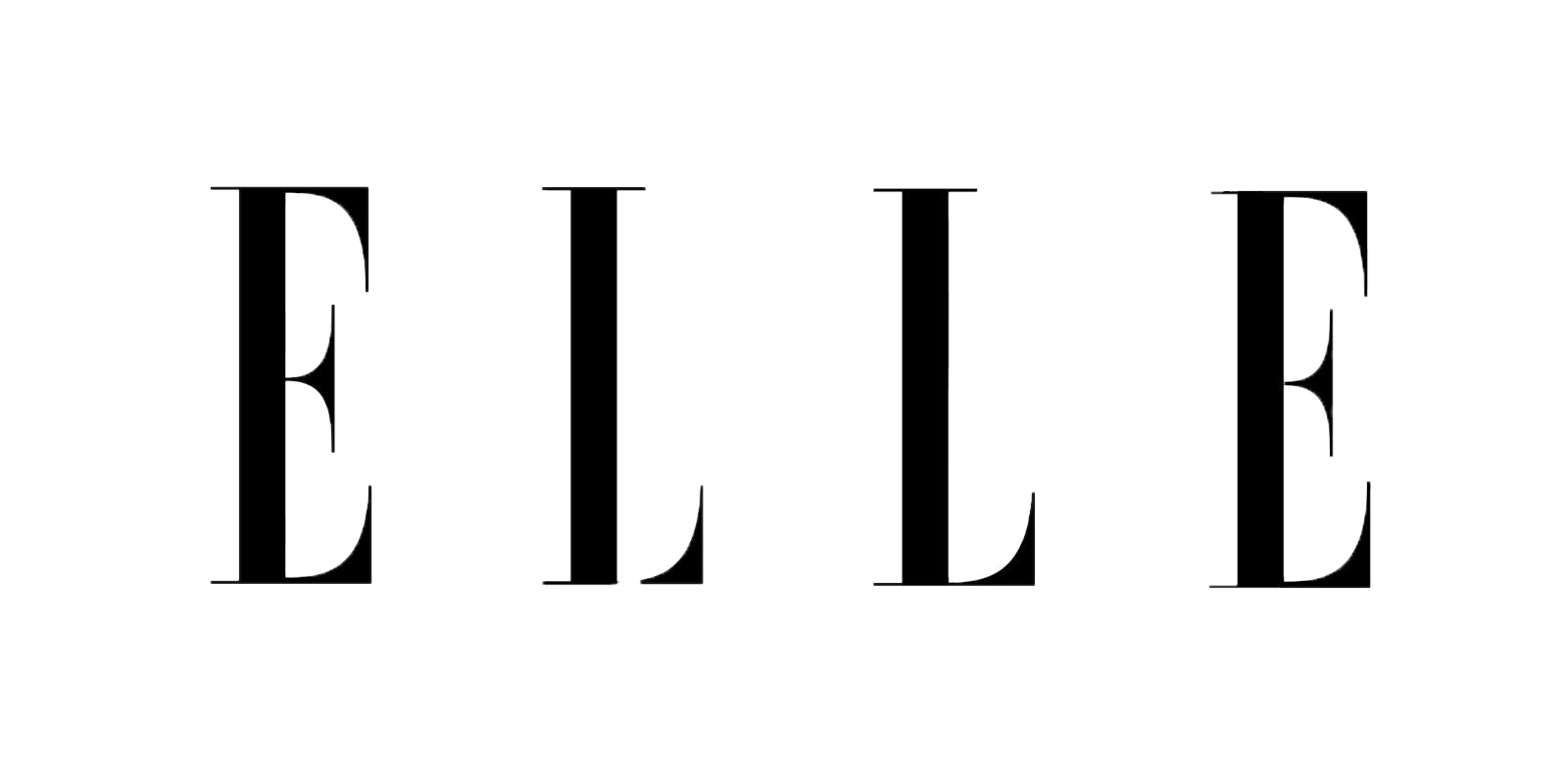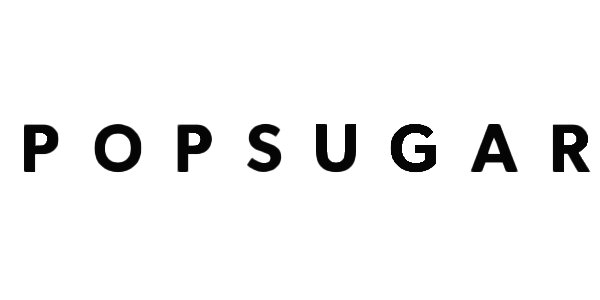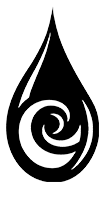 Not Ready to Go Completely
Toxic-Free Just Yet?
HERE ARE SOME HEALTHY ALTERNATIVES TO GET STARTED
Start integrating healthier choices into your mani and pedi regimen with our non-toxic products designed for ALL nail polish lovers ~ including lacquers. For Natural Nails Only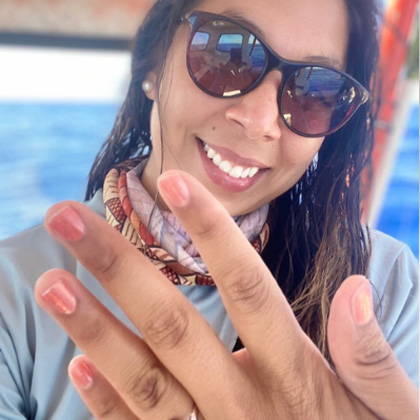 REPAIR DAMAGED NAILS NATURALLY
Many suffer from nail damage due to toxic nail polish, chemical exposure or just from aging. But most dry, brittle, or cracked nails does not have to be permanent. Our Nail Repair & Strengthener is a breakthrough 3-in-1 formula that hydrates, restructures and remineralizes your nails.

If your nails are weak, brittle, dry, unable to grow, chemically damaged, or have naturally occurring ridges, then this is for you!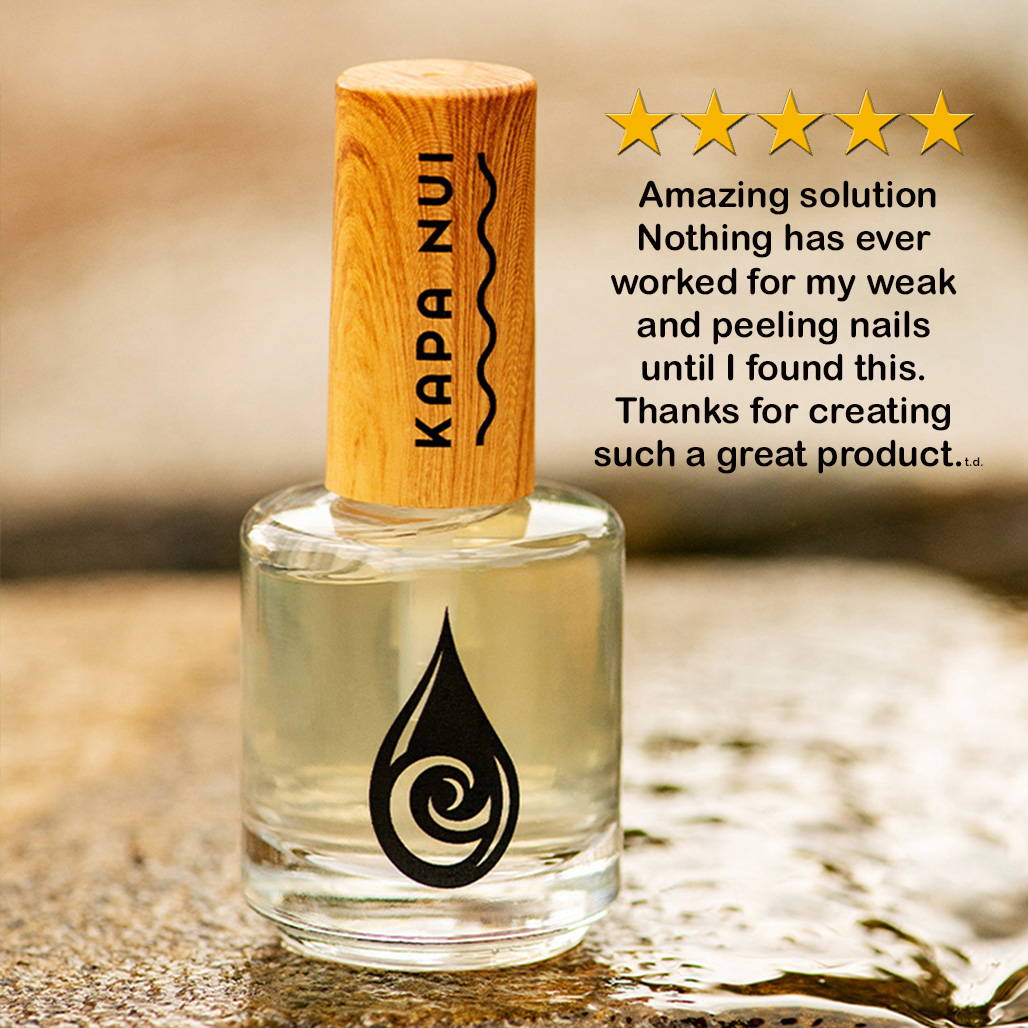 You may also like
I love it!!! Been wearing fur over two weeks and still looks beautiful. Nails are also staying healthy. Thank you for creating such a safe product.
In Love With These Polishes
I was looking for a safer, cleaner nail polish and bought the sea shell collection. The colors are beautiful and is long lasting.