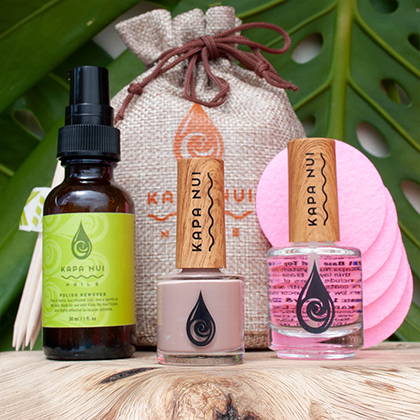 Try our Starter Set and save
Everything you need for gorgeous nails!
Value Set contains: Nudie Polish, Base & Top Coat Sealer, Travel Remover 1oz, Re-usable remover pads, Manicure sticks, Burlap Travel Bag
$43 value for just $39.00
A REVOLUTIONARY NAIL CARE SYSTEM
FOR LONG LASTING GORGEOUS NAILS
Apply all steps in thin layers allowing to dry 60 seconds between coats: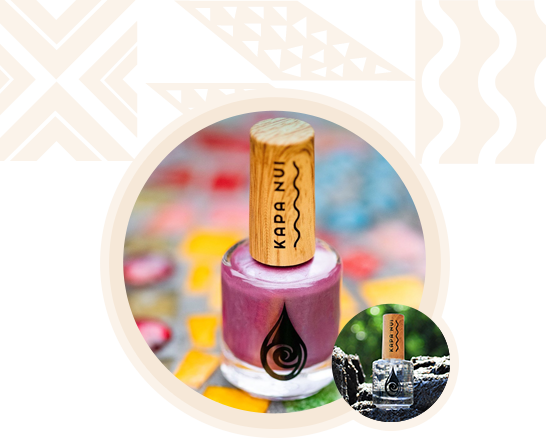 Step 2: Apply Color coat in 1-2 layers. Re apply Base & Top Coat
Finishing Coats Matte or Shine
When applied with Kapa Nui Base & Top Coat Sealer our polishes must be removed with Kapa Nui Remover which will also easily remove lacquers. Acetone will not remove our polish layers.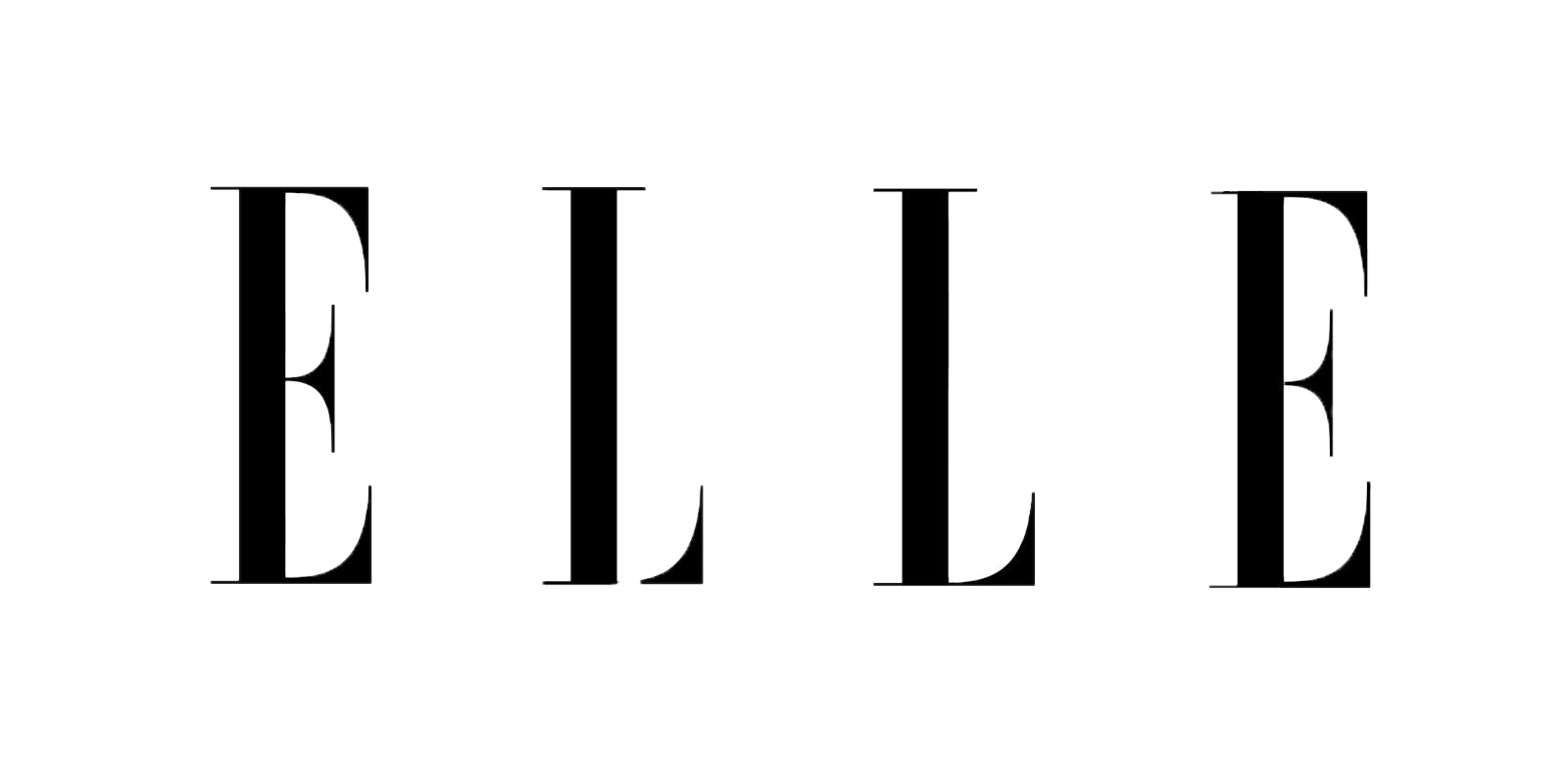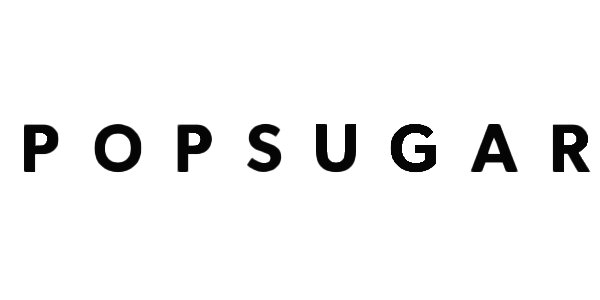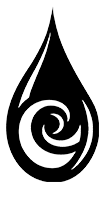 Not Ready to Go Completely
Toxic-Free Just Yet?
HERE ARE SOME HEALTHY ALTERNATIVES TO GET STARTED
Start integrating healthier choices into your mani and pedi regimen with our non-toxic products designed for ALL nail polish lovers ~ including lacquers. For Natural Nails Only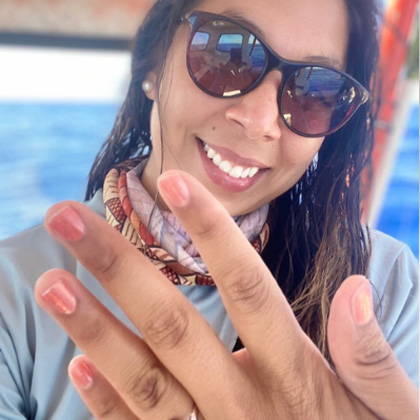 REPAIR DAMAGED NAILS NATURALLY
Many suffer from nail damage due to toxic nail polish, chemical exposure or just from aging. But most dry, brittle, or cracked nails does not have to be permanent. Our Nail Repair & Strengthener is a breakthrough 3-in-1 formula that hydrates, restructures and remineralizes your nails.

If your nails are weak, brittle, dry, unable to grow, chemically damaged, or have naturally occurring ridges, then this is for you!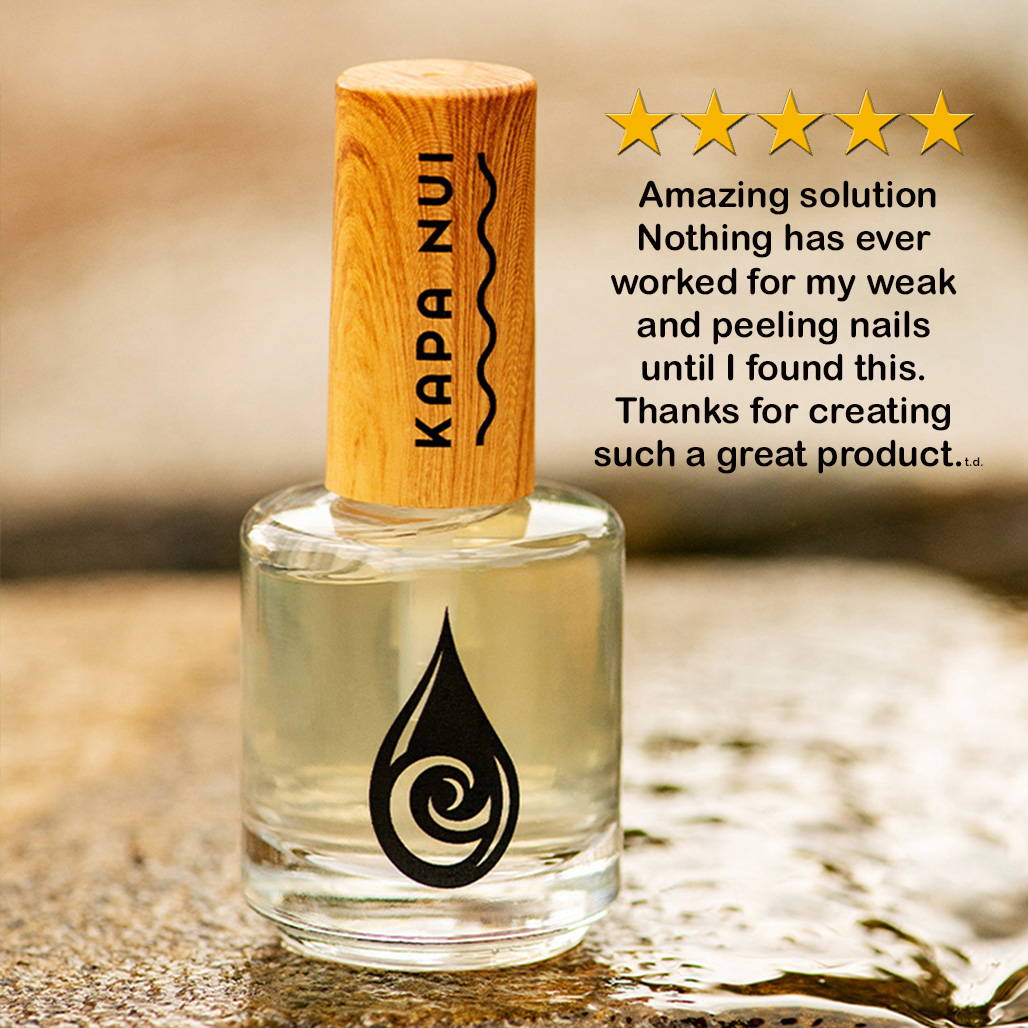 You may also like
I order your nail polishes to give to my two granddaughters. I've ordered about 9 different colors and they really liked all the colors.
Nudie Nail Art
I learned that thin coats and a 4-6 hr. cure time are optimal, as instructed. Also, if it does chip early, it can be touched up without a very noticeable line unlike other polishes. Nudie is used for the solid nails pictured. It's not too pink or apricot. A true nude for me. Coconut, Kona and Kopa'a were mottled together for the accent nails. I also topped those accent nails with the base/top coat and while it's still wet placed gold foil on top. Used the shiny finish and it's holding up as long as all the rest of the polish, going on 5 days which is completely miraculous for me. Polygel broke my face out but this polish is truly clean and safe. I'm a loyal customer with gratitude!