Easy Application
Easy to use application for that salon quality manicure and pedicure without the toxins and fumes. Enjoy your guilt-free gorgeous nails today!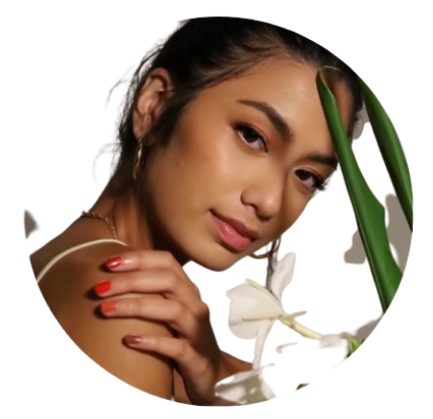 Revolutionary Nail care
We know the damage traditional nail polishes have on people and the environment.
So we created a nail polish system that is body safe, planet safe and is virtually odorless!
Now you can enjoy beauty without compromising their health or the planet.
SHOP NOW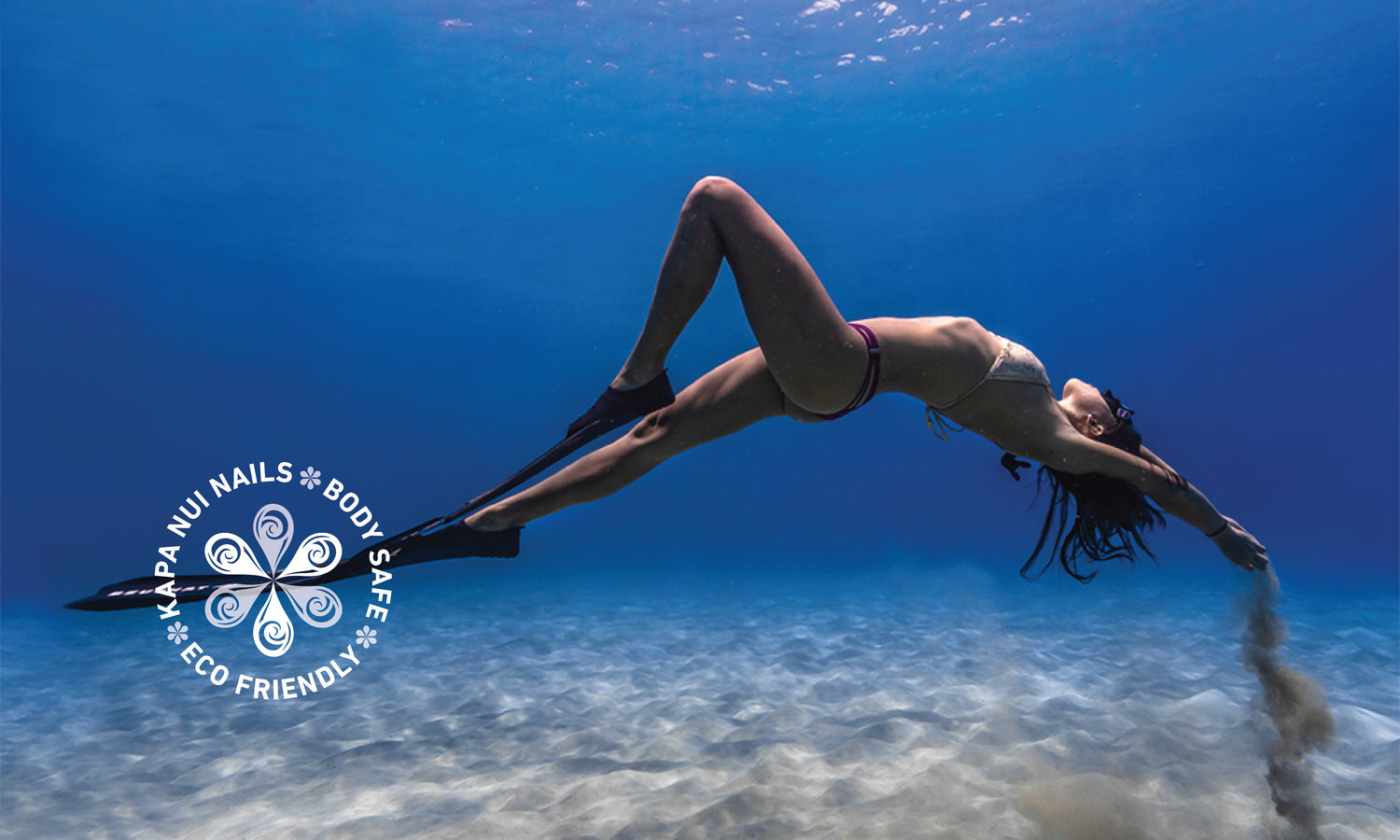 Ingredients:
Our products contain only 3 or less ingredients that you can trust!. Our Revolutionary water-based formulas contain only safe ingredients with no hidden or misleading substitutions leaving our products with low odor or no odor at all.
Polish Color Coats: water, acrylates emulsion, mineral pigments (may contain red and/or violet lakes, ultramarine blue, and/or titanium, chromium, and iron oxides)
Base & To Coat: 1-methoxy-2-propanol  
Polish Remover: 1,3-dioxolane
Learn More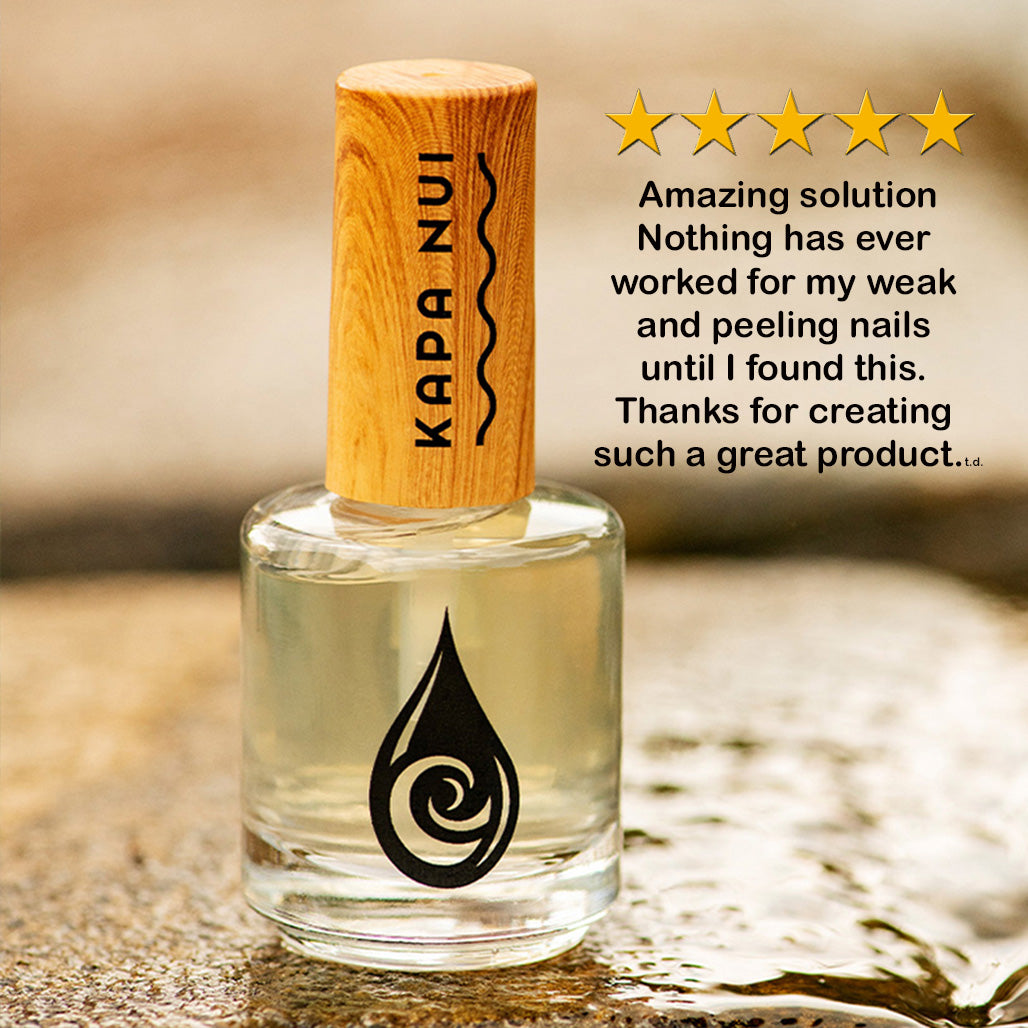 Get Back Your Healthy Nails!
Kapa Nui Nail Repair & Strengthener
A breakthrough 3-in-1 formula that hydrates, restructures and remineralizes your nails. If your nails are weak, brittle, dry, unable to grow, chemically damaged, or have naturally occurring ridges, then this is for you!
Buy it Now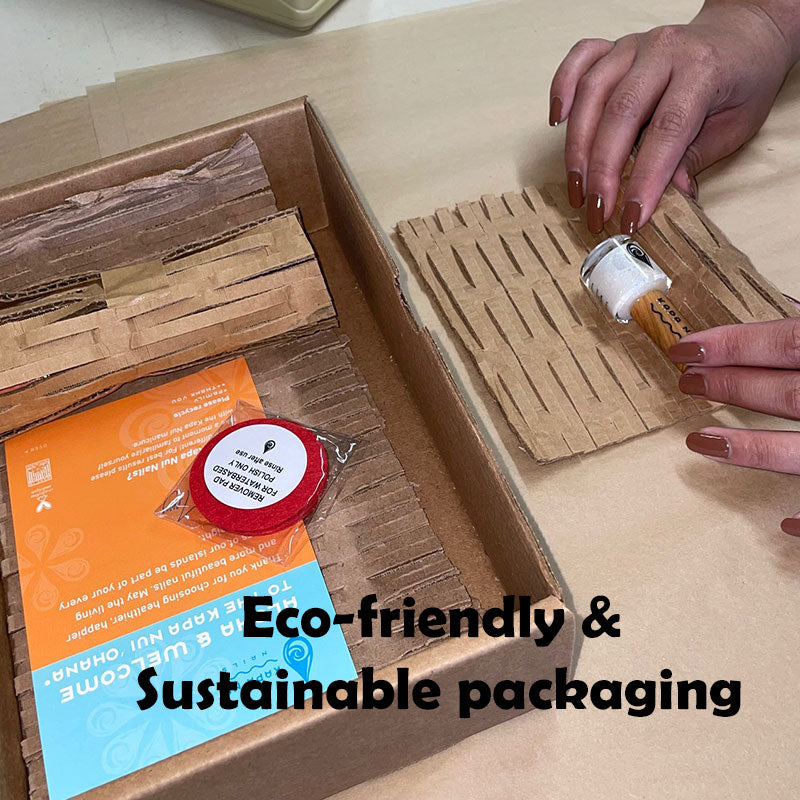 Sustainable Packaging
As a proud producer of clean non-toxic nail products that do no damage to the land, sea, or air, we have always placed environmental sustainability at the core of our work - and this extends to our packaging. From the very beginning, we wanted our packaging process to be as environmentally friendly as possible. We substitute glass for plastic and we avoid purchasing any packaging material outside Hawai'i beyond what is absolutely necessary.
Read Latest Blog
You may also like
Rich, opaque black
I love this polish. The only downside is that it is quite hard to remove with any remover, including the Kapa Nui remover. But really, it dries quickly with a little help from the hair dryer, is opaque in one coat, and stays for at least a week. It takes a few total coats to get any thickness added to your nail if that's your thing. I just add Uhi or more gloss coat if I want it.
You can see a few of my manis here- New Moon with a white decal accent, and then Uhi-New Moon fade and again with Olili accent spots. I used the gloss shine topcoat and it's lovely and no smells!
Quality Black Polish
It is not easy finding a quality (clean, non-toxic) black nail polish; most leave a matte finish, and turn my nails yellow from the pigment, even after using a non-toxic polish remover. The Kapanui top/bottom coat gives the Kapanui polish a high gloss, while the Kapanui remover is gentle, and more nourishing than the non-toxic remover I had used in the past; also, the Kapanui nail polish wipes off fairly well with the round pads that are included in the set. Overall, I am very satisfied and will purchase more items from the product line.